You are welcome here!
Your parts, in their entirety, are also welcome.
Talking about your feelings and thoughts may not be a traditional or typical Southern thing, however, people lately in the Atlanta area has realized that talking with a supportive person CAN make you feel better. The healing power of words, both spoken and heard, can make you feel better quicker than trying to just "get over it". Whether you have PTSD, Personal Growth issues, Self Esteem issues, Relationship issues, Codependence issues, or even if you just want to get well through alternative wellness therapies, Grounding Flight can help you by listening, talking it out with you, and helping you understand that you aren't alone and that you CAN get better.
Grounding Flight is your safe haven. A good therapist doesn't tell you how to live your life, they just give you a better insight on the play book you are following. If you have enough self-awareness that you need a helping hand, then talk therapy and it's benefits should come easy and naturally to you. We will work with you to get you in a better mindset and on your way to being happier and healthier.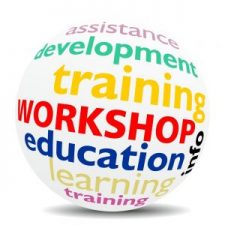 Workshops/Training
---
Grounding Flight Wellness Center provides workshops and training for Professionals to enrich your skillsets, in some instances earn CEU's, and build a community of like minded therapists.
Areas Of Care
Treatment Methods
Clinical Workshops
Trauma Sensitive Theology
Areas Of Care
| | | |
| --- | --- | --- |
| | | Sexual Violence on Campus |
| | | Post Traumatic Response (PTSD) |
| Developmental Trauma/Complex Trauma | | Academic Stress (for faculty and students) |
| | | |
| | | |
| | | |
| | | |
Treatment Methods
Psychotherapy
Affective Movement
Biofeedback
Clinical Aromatherapy
Spiritual Inquiry
Group Workshops
Trauma Sensitive Theology
The intention of Trauma-Sensitive Theology is to help theologians, professors, clergy, spiritual care givers, and therapists speak well of God and faith without further wounding survivors of trauma. It explores the nature of traumatic exposure, response, processing, and recovery and its impact on constructive theology and pastoral leadership and care. Through the lenses of contemporary traumatology, somatics, and the Internal Family Systems model of psychotherapy, the text offers a framework for seeing trauma and its impact in the lives of individuals, communities, society, and within our own sacred texts. It argues that care of traumatic wounding must include all dimensions of the human person, including our spiritual practices, religious rituals and community participation, and theological thinking. As such, clergy and spiritual care professionals have an important role to play in the recovery of traumatic wounding and fostering of resiliency.